HIGH TECH NUTRITION TO THE MAXIMUM
This product is not available for the moment, meanwhile you can buy an equivalent product in Pro Circuit's brand :
A source of antioxidants for the maintenance of good health. To be used in the frame a program that recommends reducing calorie intake and increasing physical activity (when possible) to help weight management. Helps in glucose metabolism.
The peculiarity of this range lies in its unique formulas adapted for athletes in search of muscle growth and improvement of their overall health.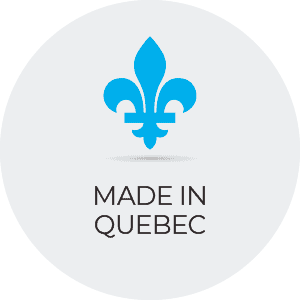 Each formula is created and tested by our experts in order to offer you the best product possible.  The HTN range meets the needs of the professional athletes as well as those of beginners.
My rules. My game.
#BeStrong
Free shipping with purchase of +69$*
* Before taxes. Weight surcharge charges applicable for beverages and items 16lb and over (heavyweight) and cannot benefit from free delivery. Not applicable: Nunavut and the Northwest Territories. Items of 25lb and over are produced on request and have additional delivery times.
*The formats of 16lb and more have an additional delivery cost (heavyweight) and cannot benefit from free delivery
Adults: 3 capsules 2 times a day. Take with food.
Ingrédients + Avertissements
MEDICINALS / CAPSULE: Garcinia Gummi-Gutta (Malabar Tamarind, Peel (fruit)) 500mg Guarana, (Paullinia cupana, Seed) 200mg Calcium pyruvate 85mg Green tea extract (Camellia sinensis, Leaf) (50% mg EGCG, 25% Caffeine) 55mg White willow (Salix alba, Bark (stem)) 17mg, DL-alpha-lipoic acid 7.5mg. NON-MEDICINAL: Gelatin, Titanium dioxide, FD&C Yellow # 5, FD&C Yellow # 6. DURATION OF USE: Consult a health care practitioner for use beyond 12 weeks KNOWN ADVERSE REACTIONS: Consult a health care practitioner prior to use if you have a liver disorder or symptoms of a disorder. symptoms (such as abdominal pain, dark urine, or jaundice), if you have iron deficiency or diabetes. Do not use if you are pregnant or breastfeeding. CONTRAINDICATIONS: Do not use in case of allergy to acetylsalicylic acid (ASA) or other salicylates). ALLERGY: May contain traces of dairy products, egg and / or soy. Do not use if seal is damaged or missing. Keep in a cool, dry place out of the reach of children. Sold by weight