THERMO CHARGE provides fast and efficient energy savings. What makes this drink energizing is its thermogenic effect which increases metabolic activity. It helps the body to burn more calories during physical activity. Its stimulation by herbs (guarana, white willow bark, bitter orange) makes it a zero-calorie drink.
Pro Circuit offers a large quantity of products appreciated by amateur and high-level athletes or for any active person looking for well-being.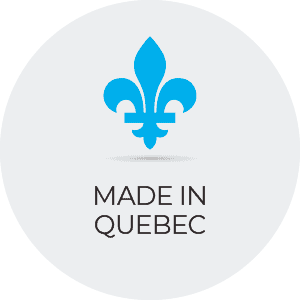 Our beverages and all of our product lines meet the highest quality standards in the industry.
With Guarana + caffeine
Zero calories
Sugar free
With Stevia
DEVELOP THE BEST FROM YOURSELF
#PCready
Free delivery with purchase of +$69*
* Before taxes. Weight surcharge charges applicable for beverages and items 16lb and over (heavyweight) and cannot benefit from free delivery. Not applicable: Nunavut and the Northwest Territories. Items of 25lb and over are produced on request and have additional delivery delays.
SAVE with the purchase of 24 bottles. Note that there is an additional delivery charge of $ 5 for delivery (heavy product).
Mix well. Consume before, during and after training or any other physical activity.
INGREDIENTS: Water, artificial flavor (color), citric acid, sodium citrate, potassium sorbate, stevia powder, sodium benzoate, caffeine, bitter orange, guarana, white willow bark.