ORGANIK FOR AN ACTIVE LIFESTYLE
Pro Circuit® Organik offers simple recipes, without additives, made with carefully chosen ingredients of the highest quality.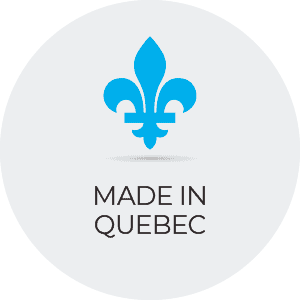 From our vegetable proteins to our powdered mixes of fruits and vegetables, and our vegan maca or spirulina capsules, we want to offer our customers a variety of products which are convenient and easy to use.
100% Natural
with organic essential oils
Back to basics for
healthy nutrition
#OrganikLifestyle
Free delivery with purchase of +$69*
* Before taxes. Weight surcharge charges applicable for beverages and items 16lb and over (heavyweight) and cannot benefit from free delivery. Not applicable: Nunavut and the Northwest Territories. Items of 25lb and over are produced on request and have additional delivery times.
*The formats of 16lb and more have an additional delivery cost (heavyweight) and cannot benefit from free delivery.
Do not use on child of less than 2 years. Shake well before using. Spray 2-3 times, apply uniformly in thin layer to the affected area, for a maximum of 3-4 times a day. Let penetrate into the skin until the solution disappears without rubbing.
Isopropyl Alcohol, Water, Crystal Menthol, Organic Eucalyptus Oil, Liquid Camphor, Organic Peppermint Oil, Organic Clove Oil, Organic Lavender Oil
OTHER INGREDIENTS: Isopropyl alcohol, Purified water, Lavender Oil, Peppermint Oil.
WARINING: For external use only. Avoid contact with the eyes and mucous membranes. Do not apply to wounds or damaged skin. Do not tightly bandage. Do not inhale. Do not apply with external heat, such as an electric heating pad, as this may result in excessive skin irritation or skin burn. Keep out of the reach of children. For children (2-12 years old): Application should be supervised by an adult. If overdose or accidental ingestion occurs, call a Poison Control Center immediately. Discontinue use and consult a health care practitioner if symptoms persist and/or worsen after 7 days or re-occur within a few days. Consult a healthcare practitioner prior to use if you are pregnant or breastfeeding. Do not use orally. KNOWN ADVERSE REACTION: Rashes and/or burning discomfort have been known to occur; in which case, discontinue use. Hypersensitivity such as allergy has been known to occur; in which case, discontinue use. Store shielded from the light at ambient temperature. DO NOT USE IF SEAL IS BROKEN.