Whether for a race, a marathon, a triathlon, an Ironman or any other endurance sport, ProCircuit X1® Endurance is the sports drink that meets the needs of endurance sports athletes.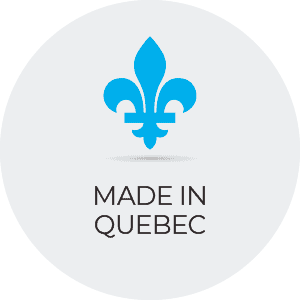 OFFICIAL ENERGY SUPPLIER. ProCircuit Endurance is present on a hundred courses annually. In addition, ProCircuit Endurance products are proudly made in Quebec!
WITH CAFFEINE
WITH GUARANA + PLANTS
TRUE COMPETITION IS ONLY WITH OURSELVES

#BeStrong
Free delivery with purchase of +$69*
* Before taxes. Weight surcharge charges applicable for beverages and items 16lb and over (heavyweight) and cannot benefit from free delivery. Not applicable: Nunavut and the Northwest Territories. Items of 25lb and over are produced on request and have additional delivery times.
*The formats of 16lb and more have an additional delivery cost (heavyweight) and cannot benefit from free delivery
DOSE: Adults (18+years): 1 serving (30ml) a day. 15-30 minutes before an intense activity of short duration or consume during exercise for long-term activity. DURATION OF USE: For occasional use only
MEDICINAL INGREDIENTS (PAR/PER 30 ML): Guarana (Paullinia cupana, Graine / Seed): 200 mg. Caféine/Caffeine(1,3,7 – triméthylxanthine/trimethylxanthine): 170 mg. Orange amer/Bitter orange (Citrusaurantium, Pelure/Peel (fruit)): (10 % Synéphrine / Synephrin) 75 mg.Saule blanc /White Willow (Salix alba, Écorce /Bark (tige)): (15 % Salicine /Salicin) 50 mg.
NON-MEDICINAL INGREDIENTS: maltodextrine,dextrose, fructose, citric acid, potassium sorbate, sodium benzoate,ascorbic acide, sodium chloride, stevia rebaudiana leaf, purified water, sodium citrate, grape flavor.
CAUTIONS AND WARNING: Consult a health care practitioner prior to use if you have high blood pressure, glaucoma, and/or detrusor instability (overactive bladder syndrome), if you have asthma or peptic ulcer disease, taking lithium, anticoagulants or products containing acetylsalicylic acid (ASA) or other salicylates. Do not use if you are pregnant or breastfeeding, if you are taking medication for high blood pressure (hypertension or hypotension), for thyroid, sympathomimetic or monoamine oxidase inhibitors (MAOIs), children, individuals sensitive to caffeine.This product is not intended as a substitute for sleep. If you have heart palpitations, acceleration or imbalance heartbeat, if you experience gastrointestinal symptoms such as nausea, vomiting, abdominal pain, dyspepsia, heartburn or diarrhea, discontinue use and consult a health care practitioner. Consumption with other caffeine-containing products (e.g.medications, coffee, tea, colas, cocoa, guarana, maté), with natural health products (e.g. bitter orange extract, synephrine, octopamine, ephedra) or other drugs (e.g. ephedrine) which increase blood pressure is not recommended. High source of caffeine. do not mix with alcohol.
KNOWN ADVERSE REACTIONS: Doses >600 Milligrams per day, caffeine may cause anxiety, tachycardia (rapid heart rate), palpitations, insomnia, restlessness, nervousness, tremor and headache. Hypersensitivity/allergy is known to occur, in which case, discontinue use. ALLERGY: If you are allergic to acetylsalicylic acid (ASA) or to other salicylates, do not use this product.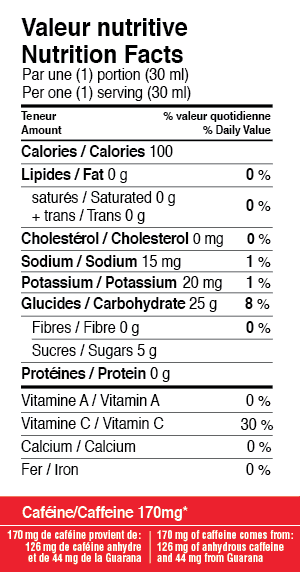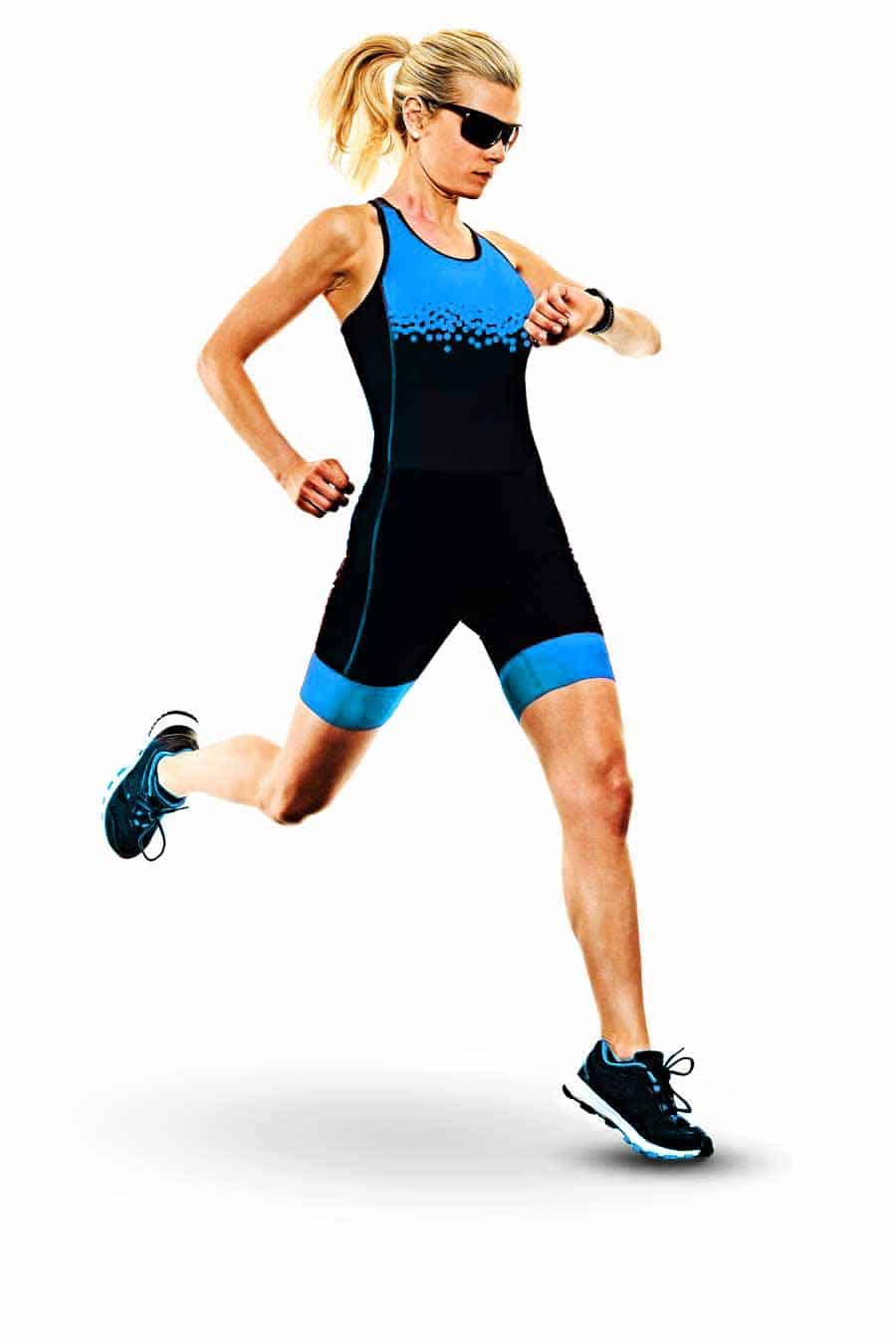 CARBOHYDRATES (carbohydrates) are the most important source of energy. These are digested by the body and release their energy faster than proteins and lipids. Regular intake of carbohydrates during exercise acts as a fuel for muscles during exercise and slows the onset of physical exhaustion.
PLANTS have unique properties such as: increased stimulation, bronchodilator effect, better blood circulation and much more. Perfect companion for the athlete who wants a release of energy during exercise.