ORGANIK FOR AN ACTIVE LIFESTYLE
Pro Circuit® Organik offers simple recipes, without additives, made with carefully chosen ingredients of the highest quality.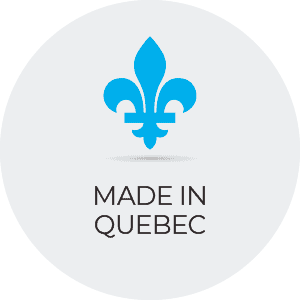 From our vegetable proteins to our powdered mixes of fruits and vegetables, and our vegan maca or spirulina capsules, we want to offer our customers a variety of products which are convenient and easy to use.
100% ORGANIC
VEGAN
NATURAL
Back to basics for
healthy nutrition
#OrganikLifestyle
Free delivery with purchase of +$69*
* Before taxes. Weight surcharge charges applicable for beverages and items 16lb and over (heavyweight) and cannot benefit from free delivery. Not applicable: Nunavut and the Northwest Territories. Items of 25lb and over are produced on request and have additional delivery times.
* Les formats de 16lb et plus ont un frais de livraison supplémentaire (poids lourd) et ne peuvent bénéficier de la livraison gratuite.
Moringa:​ ​Nourishes, softens and revitalizes your skin.. Rooibos:​ Is a non-abrasive and natural exfoliant. It's also biodegradable. Chlorella:​ Detoxifies, regenerates, moisturizes, nourishes and enriches your skin. Oat Grass:  ​Reduces itching and inflammation. It's a relaxing for your skin. White Clay​:​ ​​Aids skin tone, even the most sensitive and  allergic skin, softens, purifies and cleanses. Red ginseng​ :​ ​ Anti-aging benefits, improves skin complexion, stimulates skin cells. Olive oil:​ ​Moisturizes, makes the skin soft, antioxidant. Castor oil:​ ​ Moisturizes, softened the dermis, skin friendly. Coconut oil​ ​: Moisturizes, antibacterial , softening, emollient. Shea Butter:​ Moisturizes, protects the skin. Eucalyptus Essential Oil: ​​Respiratory stimulant, anti-inflammatory, decongestant effects.  Balsam Fir Essential Oil:​ ​​Toning and decongestant effects, helps to expel mucus, stimulates immune system, slight anti-inflammatory effect.
Revitalizing and Calming: Olive Oil, Coconut, Oil, Castor Oil,, Water, Sodium Hydroxide, Eucalyptus essential oil, Chlorella, moringa, Oat Grass..
Exfoliating & Moisturizing Rooibos, Moringa, Olive Oil,Coconut Oil, Castor Oil, Oil of Balsam Fir.
TONING & SOFTENING: Olive oil, Coconut Oil, Shea Butter, Sodium Hydroxide, Water, White Clay, Red Ginseng
Revitalizing and Calming
Exfoliating & Moisturizing
TONING & SOFTENING

Made by TonikMtl.com