CONFIDENCE WITH PERFORMANCE
Pro Circuit Performance offers a wide variety of products beloved by amateur and high-level athletes. Our products are also adapted for every active person looking for well-being.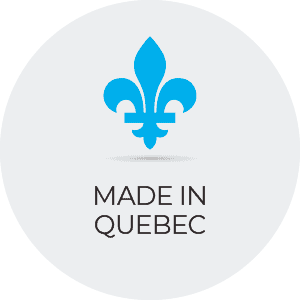 Sold mostly in drugstores, this product line meets the industry's highest quality standards.
DEVELOP THE BEST
FROM YOURSELF
#PCready
Free delivery with purchase of +$69*
* Before taxes. Weight surcharge charges applicable for beverages and items 16lb and over (heavyweight) and cannot benefit from free delivery. Not applicable: Nunavut and the Northwest Territories. Items of 25lb and over are produced on request and have additional delivery delays.
* The formats of 16lb and more have an additional delivery cost (heavyweight) and cannot benefit from free delivery.
Adults: take 2 capsules once a day.
Duration of use: Consult a health care practitioner for use beyond 1 month.
MEDICINALS: Tribulus terrestris: Eleuthero root (Eleutherococcus senticosus) EP 28: 1 (Siberian ginseng) (Equivalent to 700 mg of fresh root). NON-MEDICINAL: Vegetable capsule (titanium dioxide, hypromellose). MAY CONTAIN: Milk, Eggs, Soy.
CONTRAINDICATIONS: Do not consume if you are pregnant or breastfeeding or if you have high blood pressure. Known Adverse Reactions: Discontinue use and consult a health care practitioner if you experience chest pain, discomfort and / or tension.
CAUTION: Consult a health care practitioner if symptoms persist or worsen or before use if you have an acute infection, if you have early prostate hyperplasia or prostate cancer (due to the possible effects of androgens). Do not use if the seal is damaged or missing. Keep in a cool dry place out of the reach of children. Sold by weight