CONFIDENCE WITH PERFORMANCE
Source of omega 3 fatty acid for the maintenance of good health. Helps maintain / support cardiovascular health. Helps reduce serum triglycerides / triacylglycerols. Helps support cognitive health and / or brain function. Helps promote a good mood balance. Antioxidant for the maintenance of good health.
NPN 80027502
Pro Circuit Performance offers a wide variety of products beloved by amateur and high-level athletes. Our products are also adapted for every active person looking for well-being.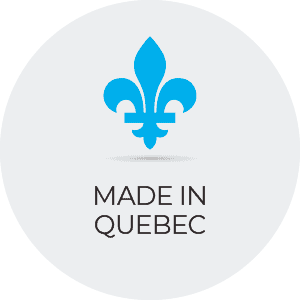 Sold mostly in drugstores, this product line meets the industry's highest quality standards.
DEVELOP THE BEST FROM YOURSELF
Free delivery with purchase of +$50*
* Before taxes. Weight surcharge charges applicable for beverages and items 16lb and over (heavyweight) and cannot benefit from free delivery. Not applicable: Nunavut and the Northwest Territories. Items of 25lb and over are produced on request and have additional delivery times.
* The formats of 16lb and more have an additional delivery cost (heavyweight) and cannot benefit from free delivery.
MEDICINALS: EPA (eicosapentaenoic acid) 400 mg, DHA (docosahexaenoic acid) 200 mg, VITAMIN E (D-alpha-tocopherol (Synthetic)) 6.7 mg, Salmon oil, sardines and anchovies. NON-MEDICINAL: Capsule (gelatin, glycerin).
CAUTION: Do not use if the seal is damaged or missing. Keep in a cool dry place out of the reach of children. Sold by weight.