ORGANIK FOR AN ACTIVE LIFESTYLE
Pro Circuit® Organik offers simple recipes, without additives, made with carefully chosen ingredients of the highest quality.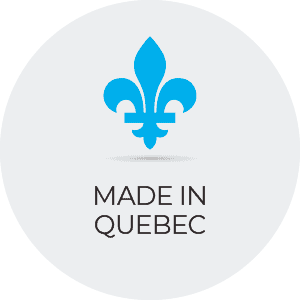 From our vegetable proteins to our powdered mixes of fruits and vegetables, and our vegan maca or spirulina capsules, we want to offer our customers a variety of products which are convenient and easy to use.
Back to basics for
healthy nutrition
#OrganikLifestyle
Free delivery with purchase of +$69*
* Before taxes. Weight surcharge charges applicable for beverages and items 16lb and over (heavyweight) and cannot benefit from free delivery. Not applicable: Nunavut and the Northwest Territories. Items of 25lb and over are produced on request and have additional delivery times.
*The formats of 16lb and more have an additional delivery cost (heavyweight) and cannot benefit from free delivery.
Add 1 teaspoon (2g) of Rooibos in a cup. Pour 8oz of hot water (203°F). Let infuse 4 to 7 minutes.
Red Africa: 100% Organic rooibos.
Natural Green: 100% Organic green rooibos.
Wood Liquorice: Rooibos, aniseed, sunflower petals, natural flavors.
Tahiti Mango: Rooibos, natural dried mango, blackberry leaves, calendula petals, natural flavors.
Pomgrenate & Cie: Rooibos, freeze dried raspberries, natural dried raspberries, natural dried cranberries, natural flavors
Caramel blast: Rooibos, pieces of carameland hazelnut, calendula petals, natural flavors.
WARNING: Do not use if the seal is broken or missing. Sold by weight. Store in a cool dry area out of reach of children.
Rooibos or red bush (Aspalathus linearis) is a broom-like member of the legume family of plants growing only in South Africa.
Also called «red tea» for its color that occurs during the drying of twigs under the sun, this infusion provides an imcomparable subtility for all tea and herbal tea lovers, as well as being good for your healthy.