CONFIDENCE WITH PERFORMANCE
Pro Circuit Performance offers a wide variety of products beloved by amateur and high-level athletes. Our products are also adapted for every active person looking for well-being.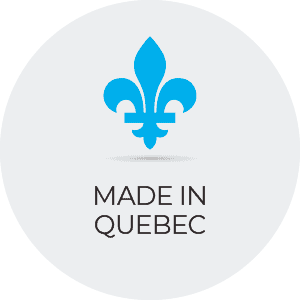 Sold mostly in drugstores, this product line meets the industry's highest quality standards.
100% vegetable capsules (Vegan)
GARCINIA
GUARANA
CALCIUM PYRUVATE
GREEN TEA EXTRACT
WHITE WILLOW
DEVELOP THE BEST
FROM YOURSELF
#PCready
Free delivery with purchase of +$69*
* Before taxes. Weight surcharge charges applicable for beverages and items 16lb and over (heavyweight) and cannot benefit from free delivery. Not applicable: Nunavut and the Northwest Territories. Items of 25lb and over are produced on request and have additional delivery delays.
* The formats of 16lb and more have an additional delivery cost (heavyweight) and cannot benefit from free delivery.
Adults: 3 capsules 3 times a day with food.
RECOMMENDED DURATION OF USE:
Consult a health care practitioner for use
beyond 12 weeks
MEDICINALS: Malabar Tamarind (Garcinia gummi-gutta, Peel (fruit)): 500mg, Guarana (Paullinia cupana, Seed): 200mg, Calcium pyruvate: 85mg, Green tea extract (50% 3-gallate epigallocatechin, 25% Caffeine): 55mg, White willow (Salix alba, Bark (stalk) (2.55 mg Salicin (e)): 17mg, DL-alpha-lipoic acid: 7.5mg. NON-MEDICINAL: Vegetable capsule (dioxide titanium, hypromellose).
WARNINGS AND RISK STATEMENTS: Do not use this product if you are pregnant or breastfeeding. Consult a health care practitioner prior to use, if you have liver problems, if you have asthma or peptic ulcer, if you are taking blood thinners, acid-containing products acetylsalicylic acid (ASA) or other salicylates, if you have an iron deficiency or if you have diabetes. Discontinue use and consult a health care practitioner if you develop symptoms of liver problems such as yellowing of the skin / eyes (jaundice), stomach pain, dark urine, sweating , nausea, unusual tiredness and / or loss of appetite. CONTRAINDICATIONS: If you are allergic to acetylsalicylic acid (ASA) or other salicylates, do not use this product. KNOWN ADVERSE REACTIONS: Rare and unpredictable cases of liver damage associated with products containing green tea extract have been reported (in Canada and internationally). CAUTION: Do not use if the seal is damaged or missing. Keep in a cool, dry place out of the reach of children.